GOLDEN WORLD SPRING
Prestigious awards for
mineral water producers
More
Certified tasting competition
Under the surveillance
of accredited experts
You are cordially invited to

XXXIII. INTERNATIONAL BEER FESTIVAL BUDWEIS 2023

18. - 22. april 2023

Exhibition Grounds Zahrada Čech Litoměřice

Entry: 100 CZK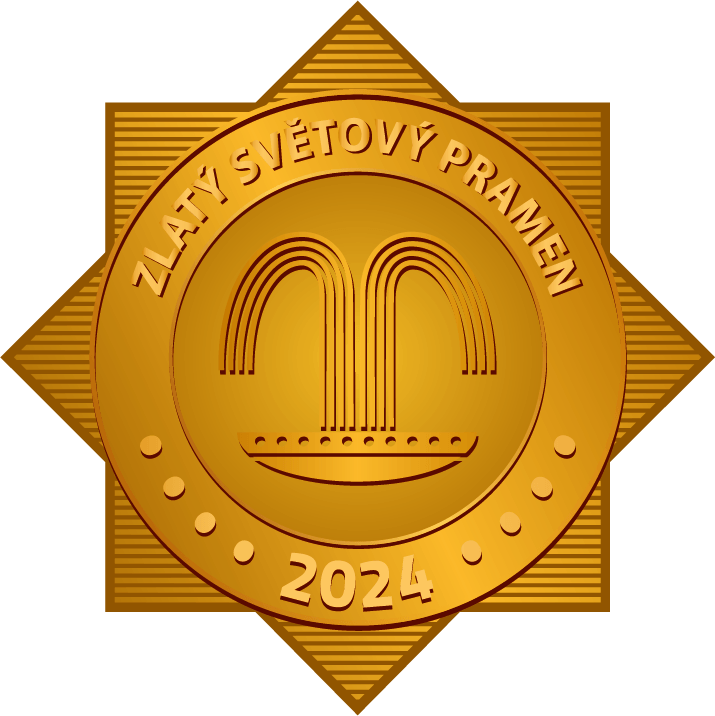 The GOLDEN WORLD SPRING is an annual international award for mineral water producers awarded to the winners of the tasting competition. The Bohemian Golden Spring is the only certified tasting competition in this field in the world.
The process of quality assessment is strictly anonymous and under the supervision of renowned certification authorities (Bureau Veritas, TÜV SÜD, 3EC), with the participation of qualified experts and professionals from the Czech Republic and abroad. Participants can nominate their own representative to be a member of the tasting jury. The objectivity of the results is secured by a multi-round evaluation system. The assessed attributes are: freshness, taste and purity.
Awards are traditionally awarded in the following categories: NATURAL MINERAL WATER and FLAVOURED MINERAL WATER.
This prize has been awarded annually for 28 years. The winners are awarded Bohemian Golden / Silver / Bronze Spring at the ceremonial event during the International Beer Festival.
Professional tastings The GOLDEN WORLD SPRING 2023 will take place at pavilon R2 at the Exhibition Grounds pavilon A Výstaviště Zahrada Čech Litoměřice.
For professional tasting it is necessary to produce a sample of 5 litres (for each registered brand and type) in glass or plastic, no later than 48 hours before tasting. The fee per each registered sample is 20 €. Payment can be made either in advance by bank transfer or in cash before the tasting. All the fees are free of charge for newly arrived participants.
The winners and medalists will be awarded at the ceremony during the International Beer Festival in Litoměřice.
INTERNATIONAL BEER FESTIVAL BUDWEIS 2023 in Litoměřice is going to be held under the auspices of:
Ing. Zdeněk Nekula, minister of Agriculture
Ing. Jan Schiller, governor of the Ústí region
Ing. Radek Löwy, the major of the town Litoměřice
Ing. Vladimír Dlouhý, CSc., president of the Czech Chamber of Commerce
Ing. Jan Doležal, president of the Agrarian Chamber of the Czech Republic
Ing. Dana Večeřová, president of the Food Chamber of the Czech Republic
Ing. Jan Herget, Ph.D., director of the Agency CzechTourism
prof. Dr. RNDR. Pavel Matějka, rector of the Institute of Chemical Technology in Prague
prof. Ing. Petr Sklenička, CSc., rector of the Czech University of Agriculture in Prague
prof. PhDr. Bohumil Jiroušek, Dr., rector of the South Bohemian University in České Budějovice
Ing. Vojtěch Stehel, MBA, PhD., rector of the University of Technology and Economics in České Budějovice
prof. Dr. Ing. Jan Mareš, rector of Mendel University in Brno
doc. RNDr. Petr Bartoš, Ph.D., dean of the Faculty of Agriculture and Technology, University of South Bohemia in České Budějovice
Ing. Luboš Hejda, chairman of the hop growers association of Czech republic